2 bedroom corner front and ground floor
---
Located on the corner of the resort, this elegant residence offers magnificent expansive views of the Sea of Cortez from both En-Suite bedrooms.
The corner front ground floor unit has 480 sq.ft of additional private front yard, 250 sq.ft. backyard as well as direct access to the pools and common areas through some private stairs.
Among other features, this unit has 10 ft ceilings, granite countertops, alder wood carpentry, floor to ceiling double panel windows that provide complete noise and temperature isolation, washer and dryer, and a fully equipped kitchen with upscale appliances
---
Features:
Double Master suite
2 full bathrooms
Luxurious tub in the master bathroom
Fully equipped kitchen and pantry
Granite countertops and backsplash
Travertine floors
Alder wood carpentry and walk- in closets
65 gallon heater
Washer/dryer
Filtered water
Free wireless internet
10 ft ceilings
Sound isolation system
Double paned window
Zoned A/C
Room service delivery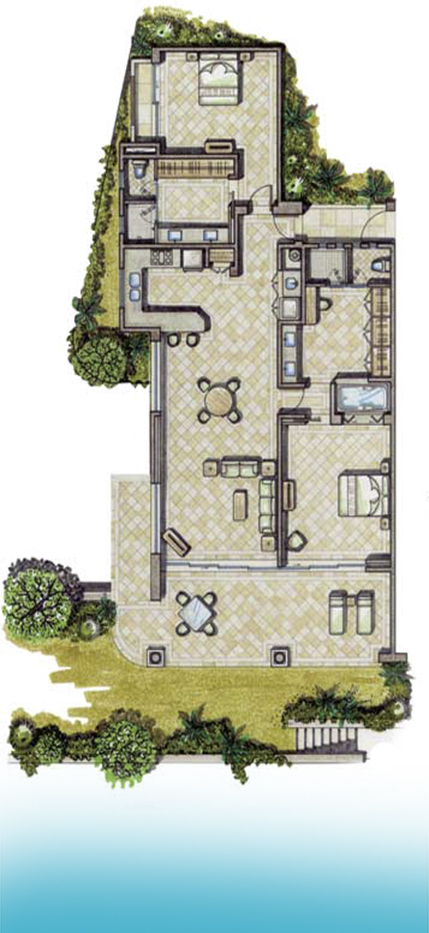 ---
We welcome your inquiries
Contact Us
---
Kindly fill out the form and someone from Alegranza will contact you.